Bloggers, Instagrammers and Youtubers Who Made Millions – Learn How They Did It
Reading Time:
4
mins
One of the best ways to get started with making money online today or even growing a personal brand or business is by simply starting a Blog, Instagram or Youtube. At the same time, it's also one of the cost-effective methods, as you won't need to buy any inventory, hire staff or even pay for advertising out of your pocket and it is totally for FREE. I will soon explain to you everything.
To help you get inspired and ready to take such action, I have listed few bloggers and instagrammers who have generated at least a million dollars online through there blogs, Instagram or Youtube. All of these bloggers started off on their own with nothing and build their blogs from 0, brands and online businesses into what they are today. This article contains affiliate links.
John Chow
When John first started his blog, he focused mainly on taking pictures of his food and sharing stories about what's going on in his life and with his family, so his family from around the world could stay updates.
What started out later is a several-month case study to learn making money on his blog, resulted in John's blog going from $0 to $40,000 per month! That was several years ago. Today he is earning well over $100,000 per month through the use of affiliate marketing, lead generation, selling courses and also building up his mailing to over 100,000 subscribers.
He has a total of 327 448 followers and subscribers across his Blog, Facebook, Youtube and other platforms today.
Michelle Schroeder-Gardner

When you look at any of the most successful websites or blogs on the internet today, it's usually as a result of the personal stories or value that is associated with them.
She originally started around the concept of her journey of being in debt from college loans and trying to find her way out of it. As a result Michelle launched a blog providing resources and financial information to others.
One of the most amazing things about Michelle and her success is that she spends most of her time traveling the world and making money of it. The majority of her revenue is generated through affiliate marketing and the selling of her blogging and affiliate marketing course.
She has a total of over 300 000 followers and subscribers across her Blog, Instagram and Facebook today.
Neil Patel
Neil started when he was just a teenager and hasn't stopped growing in size ever since. You can usually find his website ranking at the top whenever looking to improve SEO, site traffic or lead generation to your site. He makes money on his blog and social media thanks to affiliate marketing, webinars, paid courses and promotions.
Today his site not only generates millions of dollars for himself through it's also one of the most trusted and referenced resources on the internet today. He is always releasing new and updated content through his blog and social media.
He has a total of over 1 512 600 followers and subscribers across his Blog, Instagram, Youtube and Facebook today.
Inspired?
Now that you've had the opportunity to read through some of the top stories from these millionaire, you should definitely be inspired to take action and start a blog of your own today. It is ok to skip the blog and just go with Instagram or Youtube but you will miss an important platform. Do as you like as long as it feels good for you. You can always add it later.
Learn How To Do it
Step 1. Everyone have their passion or are good at something. Do you take a lot of photos? Make a blog about them! Travel photos? Travel blog and Instagram is a perfect combo. Got a nice charisma and love to talk? Start a Youtube then! Love food and restaurants? Make a blog about food and restaurants then!
I promise you there is always something that you could write about in you own blog, post pictures on Instagram or make videos for Youtube.
If you have hard finding it then ask yourself:
What pages do you usually visit?
What Instagram accounts you follow?
What information you save on your phone?
What are you doing in your free time?
What are your friends saying that you are good at?
Step 2. Start your blog. I will make it easy for you and give a list where you can start a blog totally for free. Try them all and choose the one you like. They all have nice templates and you can get a professional looking blog withing 10 min.
Free blog providers:
Step 3. Add some basic information to "About me" page, "Contact" page and write at least 3 articles. We will need them for next step.
Step 4. Join affiliate networks like they did and add your blog, Instagram, Youtube or any other platform you will use for making money during the registration. This is why you created at least 3 articles in step 3 so your blog is not empty and allowed to join.
Affiliate networks:
Step 5. When you get accepted to affiliate networks then you will be able to connect with brands, start linking to their products and get a commission from every sale!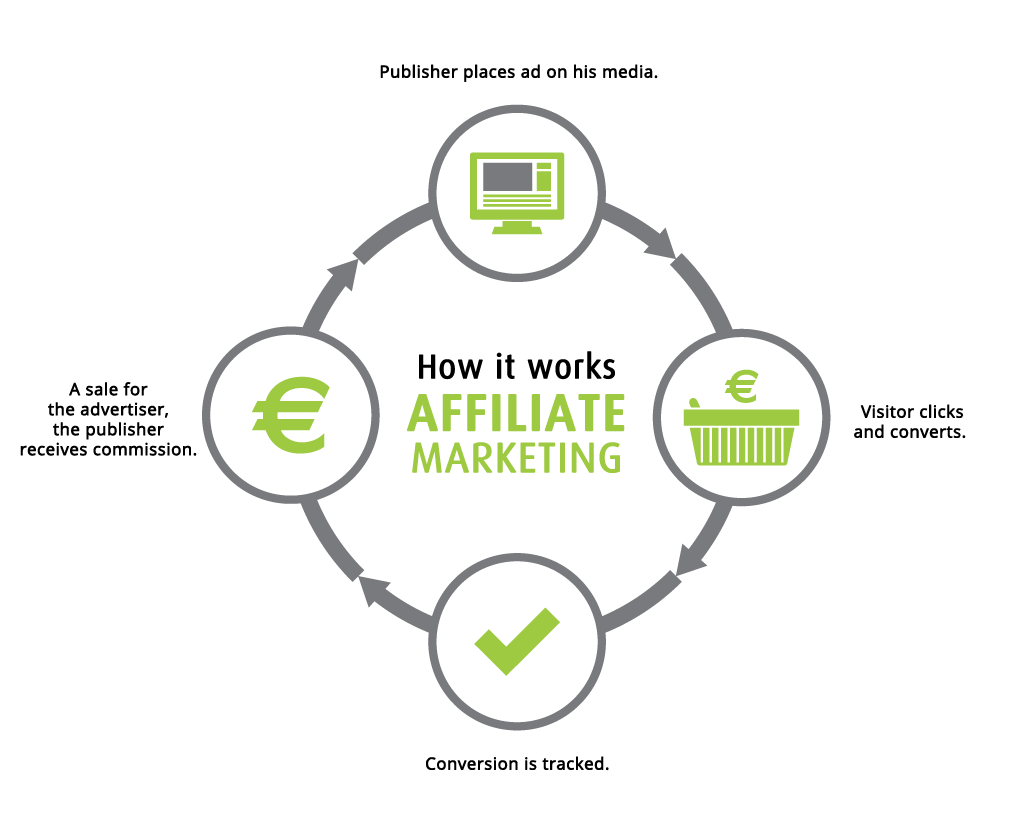 BONUS You can also combine by placing automatic banners from Google. This service is called AdSense. Instead of getting a commission from a sale you simply get few 0.1$ for every visitor who clicks on it.
Later you can also start selling some courses, making webinars and promotions. But let´s start with the blog and affiliate networks first.
Take Action!
It doesn't matter what your idea, expertise or passion is… just as long as you get started today. Most people will read this article, find it fascinating and move on with their day… only to never take action. But few of you will start a blog, join affiliate networks and start making money.
Earn Your Life As An Influencer, Travel The World And Quit Your Boring Job